John And Carly Nov 2002
Some work to be done first ....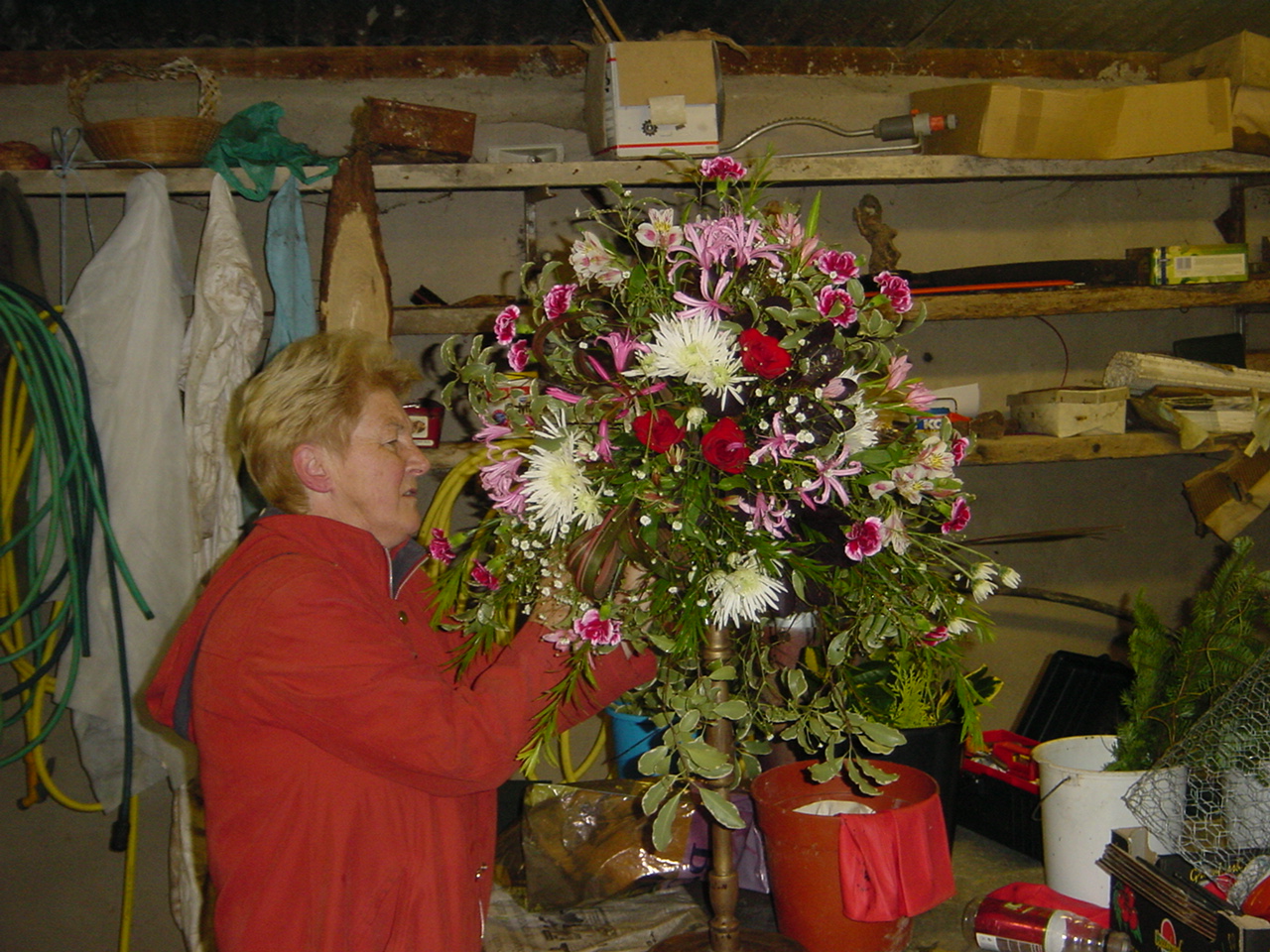 Mum getting ready the flowers in the daffodil shed. A wren has been visiting and eating some berries from an older arrangment.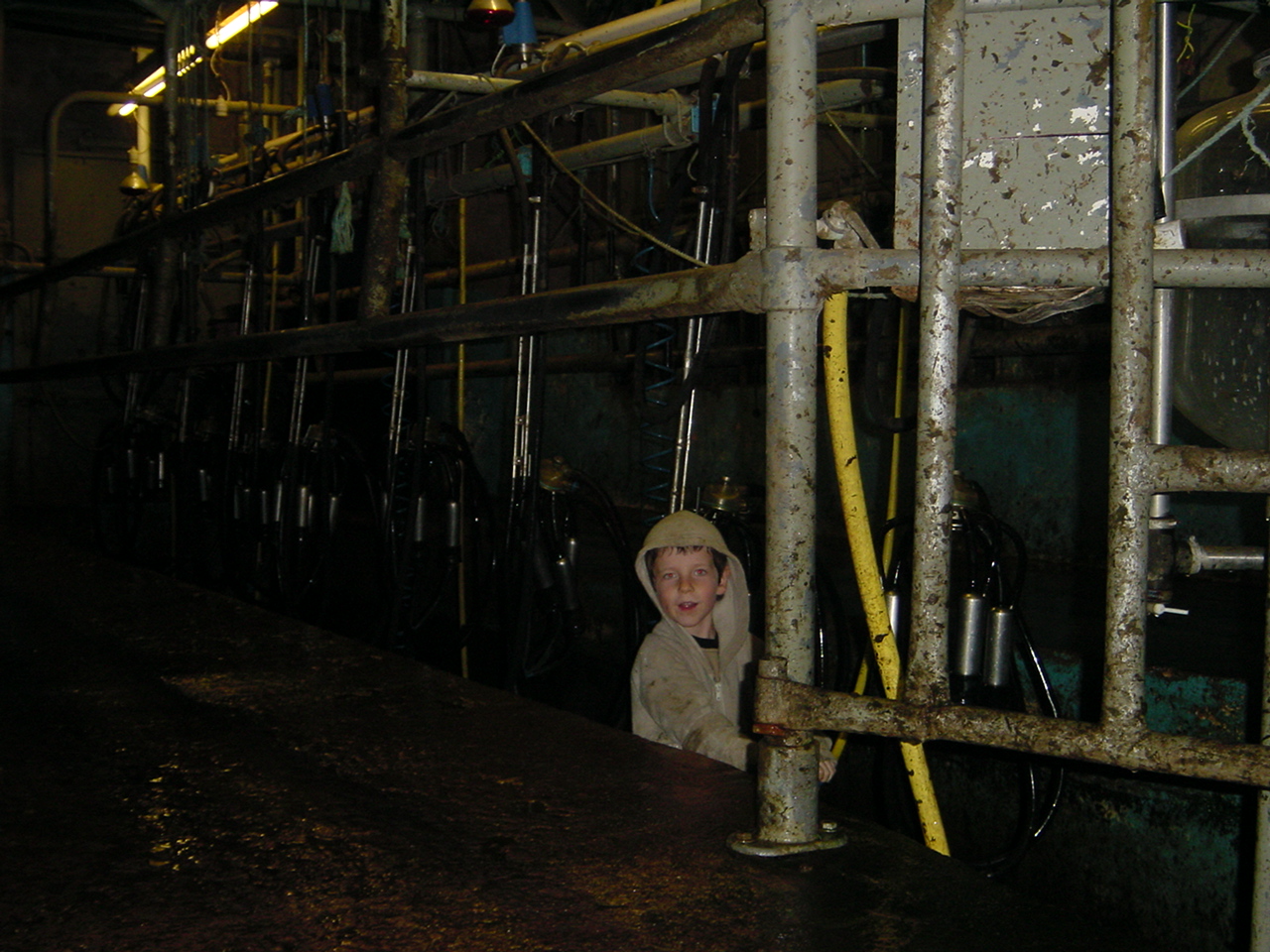 Daire helping to clean up after milking the cows. There was much water involed. Dad observing wet Daire.


Fionnuala and Pauline.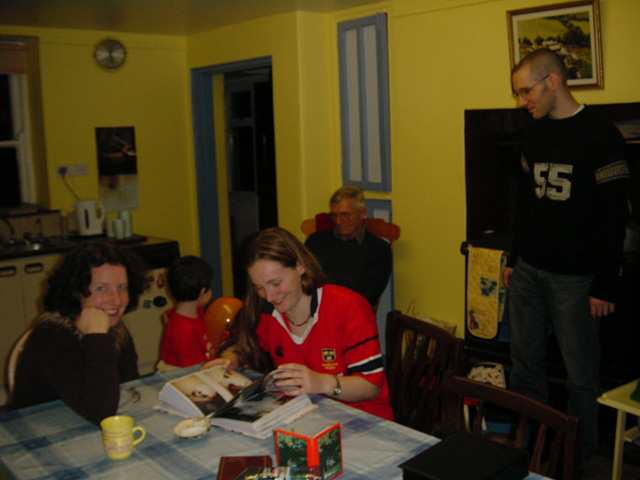 Fionnuala Daire Pauline Dad Bill looking at photos, playing balloons
---
Party time!


Dad and neighbours after dinner. Michael O'Connor (hiding), Margaret Walsh (the one who babysat John when little) and David Verling.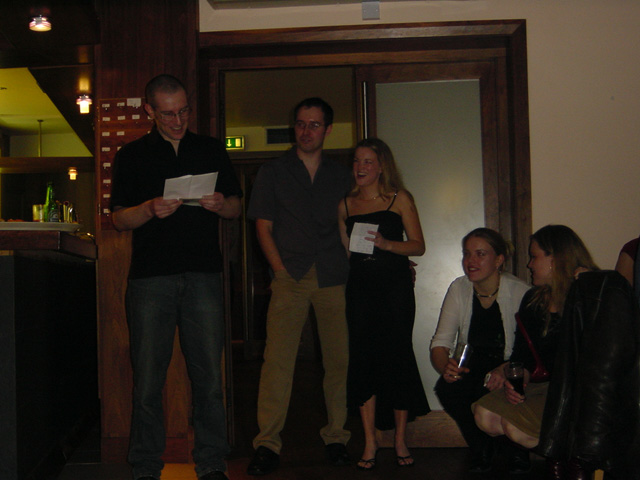 Best man Bill getting speeches underway.


Too much drink! Augh! er, no ... that's the camera.

Next Dad gives his speech. Note the notes on the back of something from Teagasc! :)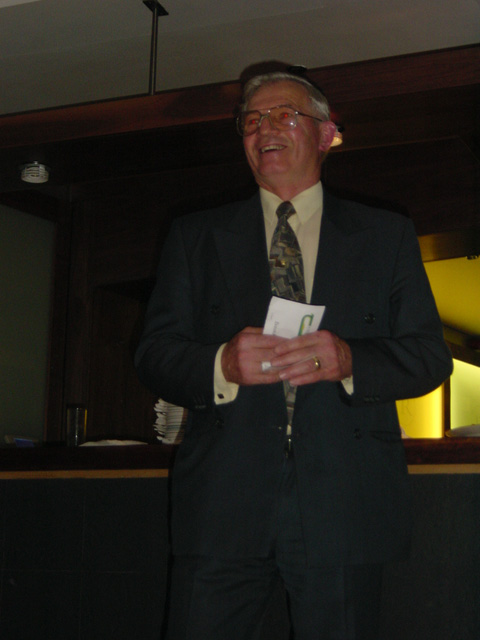 John & Carly
Sue, Carly's Aunt turn to try and rebutt all those digs about the Rugby. (18:9 by the way ... to Ireland! :) )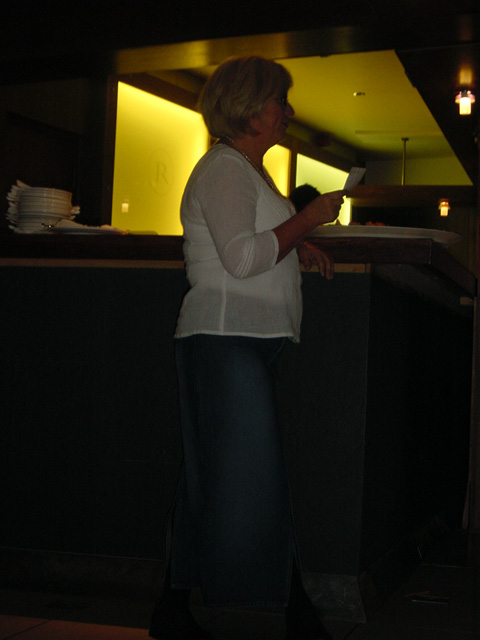 J&C

Mary, a little bit nervous.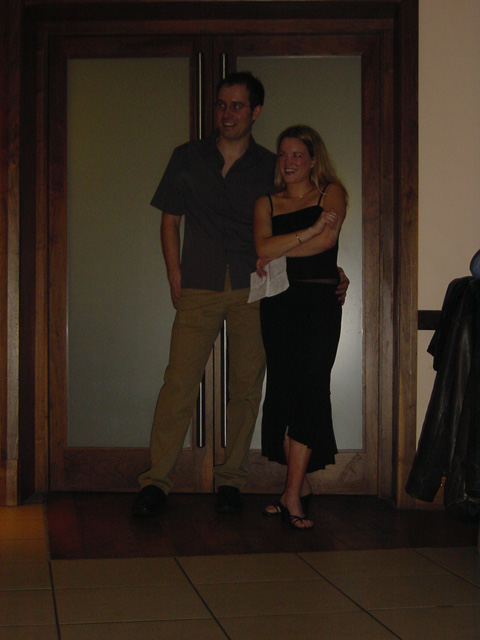 J&C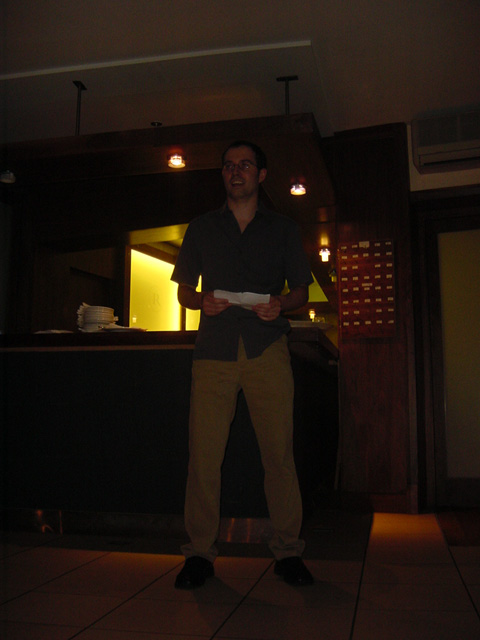 John's speech


Pauline Bill Mary looking on.

John nearly done. Carly not quite crying yet.

J&C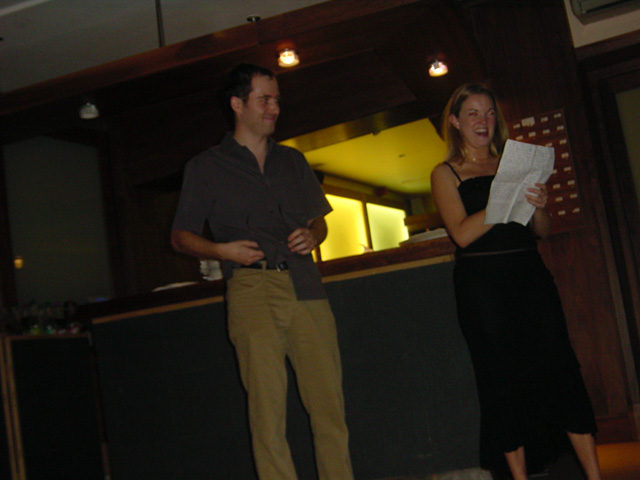 J&C


Carly finishing up her speech and getting a little emotional. Daire appears with Mum to catch the end.


Flowers survived not being eaten! Also the Croatian guy who is running the hotel.


Daire up very late, just on the way to bed ... or more colouring!


Coleman's (Daire is colouring, not in picture). Dad (John), Mum (Mary), Mary, John, Carly, Bill, Pauline, James (me!), Fionnuala (my :) ).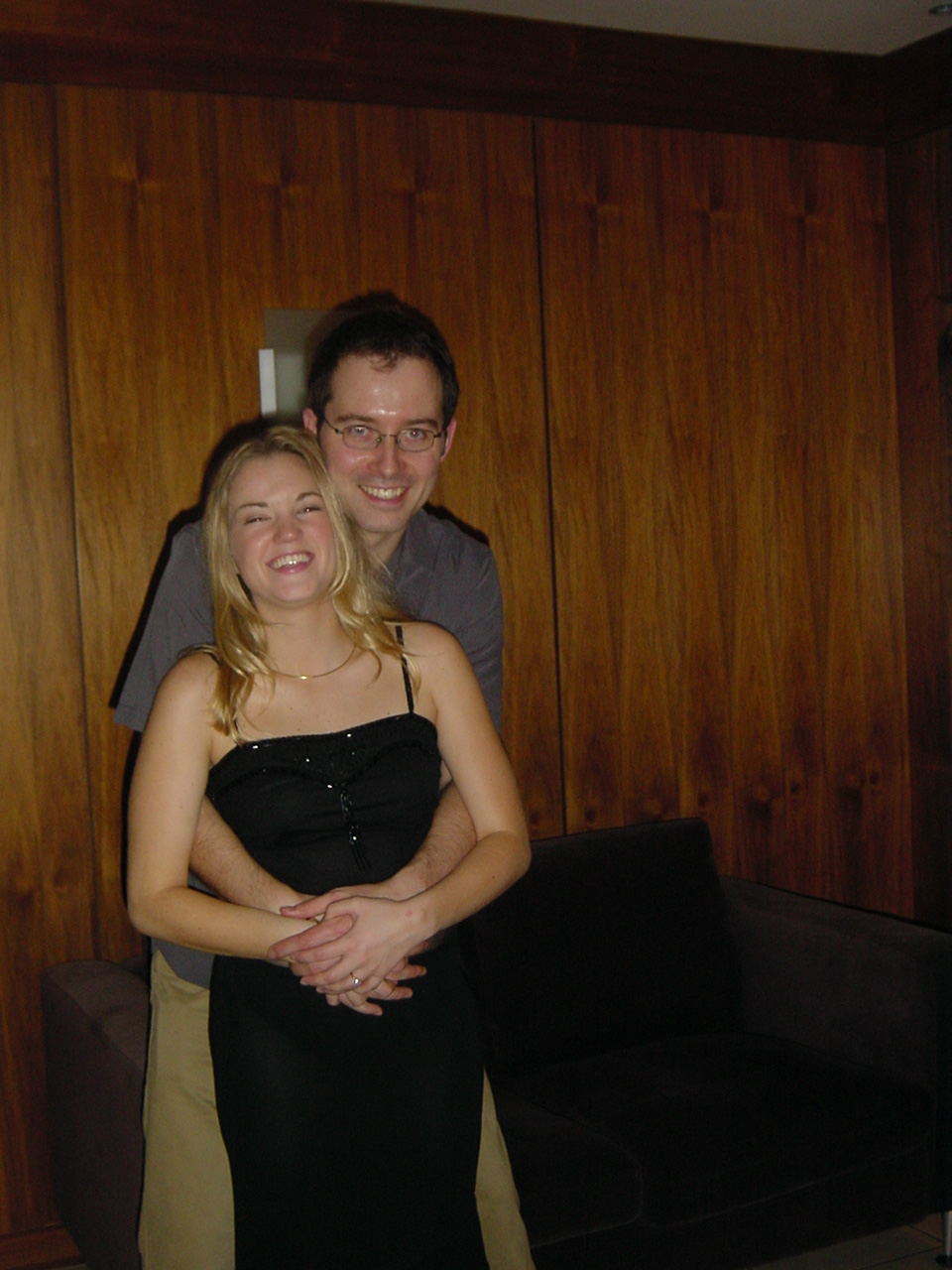 John and Carly


The Australian family - Meliosa, John, Carly and Sue. oops - sorry about the blur guys ... dunno what happened.
---
Later. (oh dear!)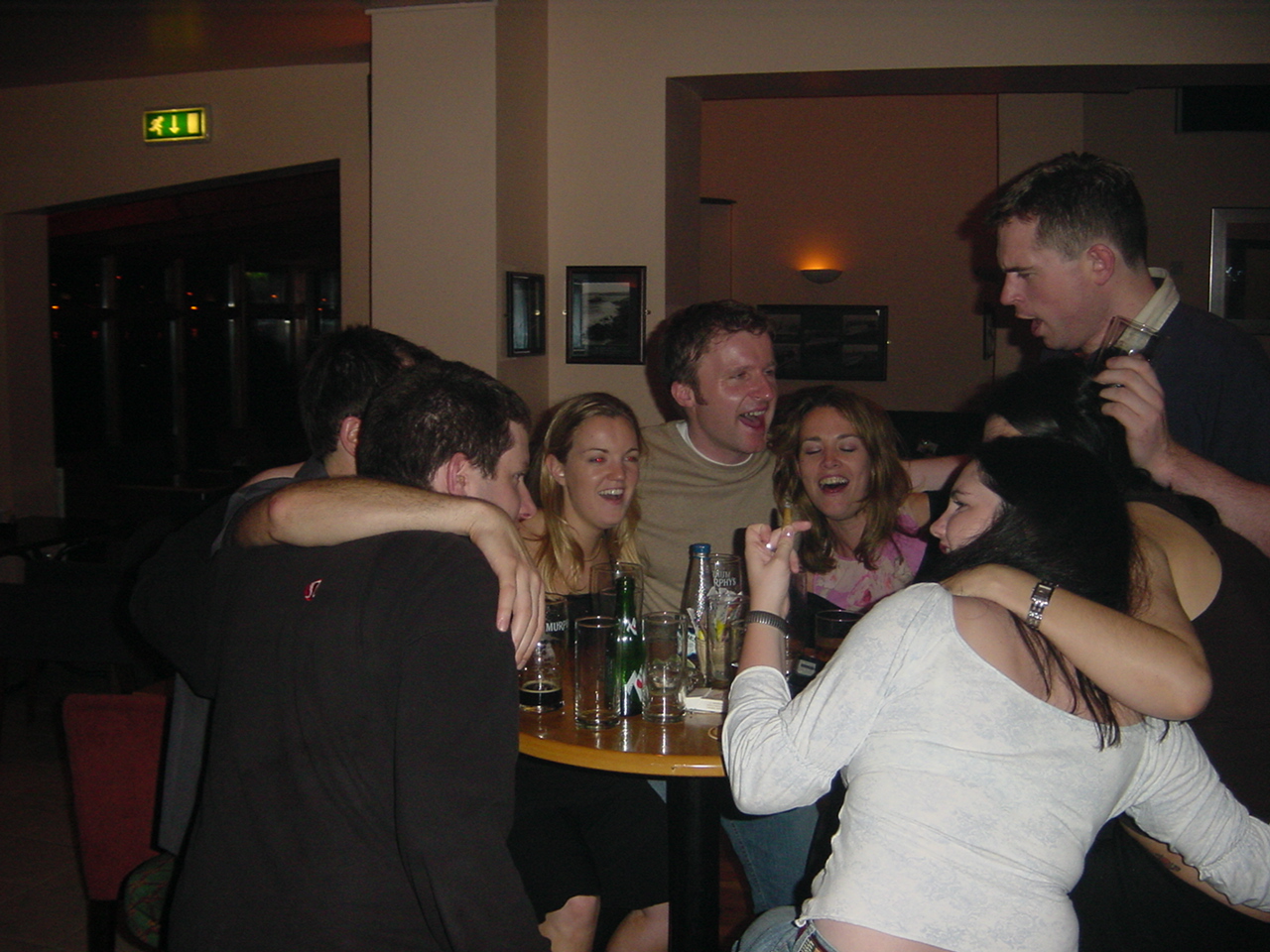 Yes, there was singing, ... or something that could have been singing!? There was definately drink involved. Many definately Irish ballads. Shorty and Harry know far too many lyrics between them. I did actually make out Spancil Hill when Bill sang it. A particularily low point was reached when the theme song for "Skippy the bush kangaroo" was heard. Rolf Harris songs are also believed to have been heard.
For next time: lyrics for Waltzing Matilda
---
MUCH later, ... well, not really enough later. 8:30 Kate is curing her hangover!?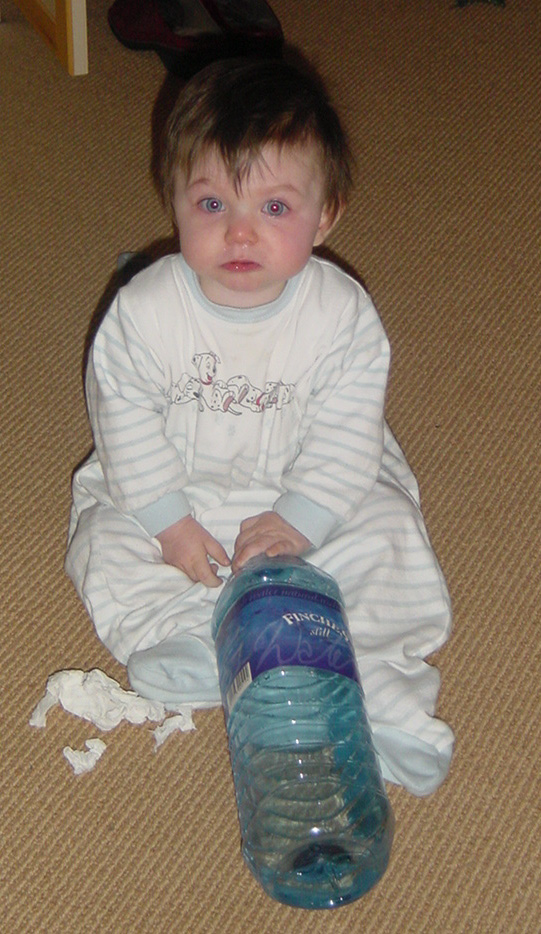 She's a little bit sick AND she too was up at 4am!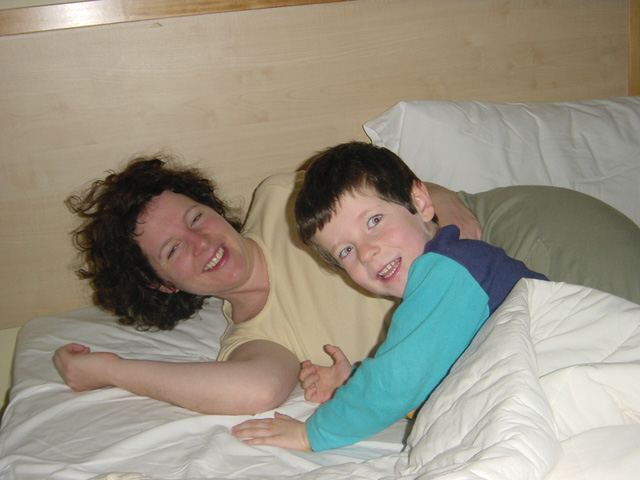 Fionn and Daire.

More work to be done .... Dad, Sam and Daire getting feed for calves.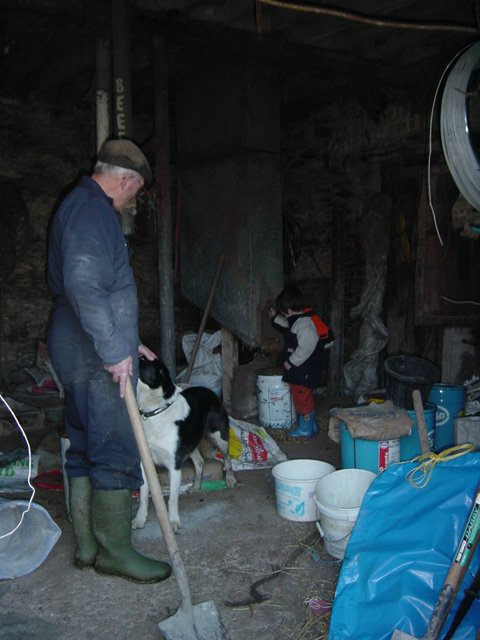 Kitchen floor, horsie, hats, etc. Katie Mary and Mum on monday.